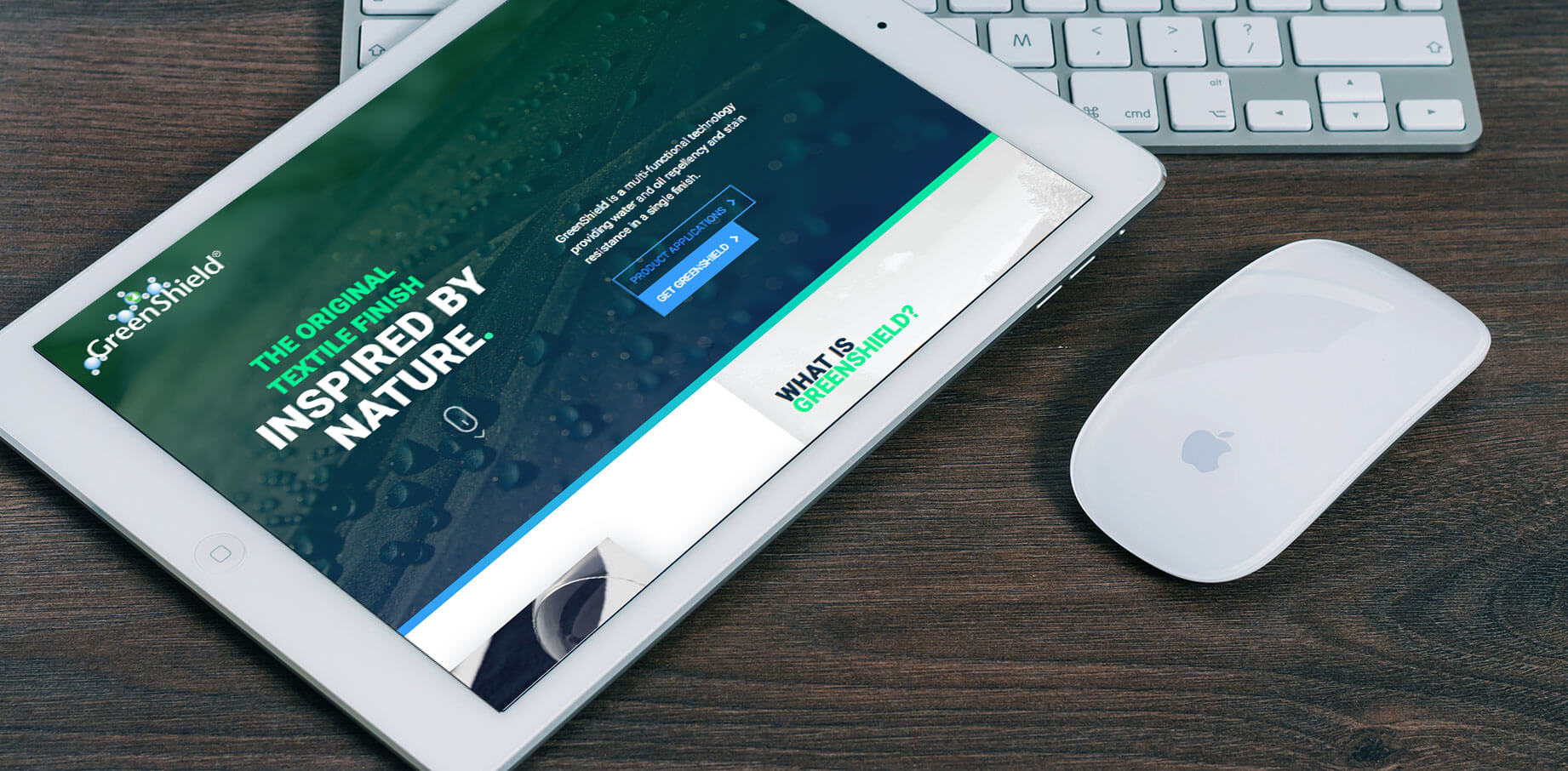 ROCHESTER, N.Y., JUNE 1, 2017 – The GreenShield Company has announced the launch of a new website to support the GreenShield® finish, a nanoparticle based innovation that reduces the health and environmental impact of stain resistant finishes. GreenShield dramatically lowers the amount of fluorochemicals needed for superior water and stain resistance on textile products.
The GreenShield website is designed to educate and inform customers on the realities of the negative environmental impact of green fabric finishes and offer transparent information on the new technology behind the GreenShield finish. "Products can only be as sustainable as the materials and processes used to make them" said Michael Duffy, Managing Partner at The GreenShield Company and co-founder of BigSky Technologies, "The processes used in the manufacture of GreenShield are designed to maximize performance while minimizing environmental, health and safety risks" added Duffy.
The need to repel water and resist oil based stains is a fact of daily life. Traditional companies rely on old technology that use 10 times more fluorochemicals in their oil and water stain resistant finishes. On the new GreenShield website, visitors will discover the innovative technology behind GreenShield, how GreenShield turned to nature for inspiration when developing the GreenShield finish and that all nanotechnology is not green nanotechnology.
Over the last several years, the GreenShield team has continued to grow the business expanding into new market segments including; vertical surface materials, outdoor performance wear, products within the marine industry and automotive interiors.
About BigSky Technologies LLC
BigSky Technologies LLC is a materials science company that manufacturers green fabric finishes inspired by nature. The company develops cost-effective solutions for coatings, fabrics, and composite industries using sustainable manufacturing processes and reducing or eliminating use of harmful chemicals. BigSky Technologies LLC produces GreenShield®, an environmentally friendly stain resistant fabric finish.
Press Release Contact Information:
Paul Bennotti
Director of Marketing
The GreenShield Company
E: paul@greenshieldfinish.com P: 617-965-9558